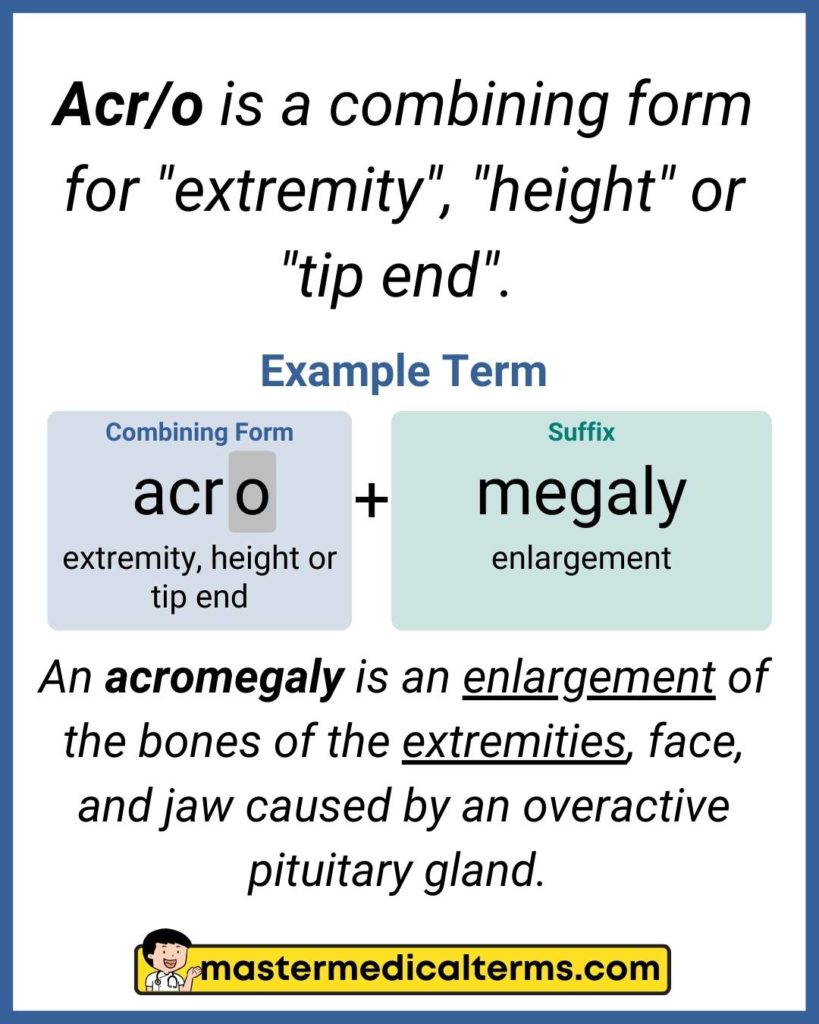 Acr/o is a combining form for "extremity", "height" or "tip end".
Example Word: acr/o/megaly
Word Breakdown: Acr/o refers to the "extremities", -megaly is a suffix that pertains to "enlargement".
Definition: An acromegaly is an enlargement of the bones of the extremities, face, and jaw caused by an overactive pituitary gland.