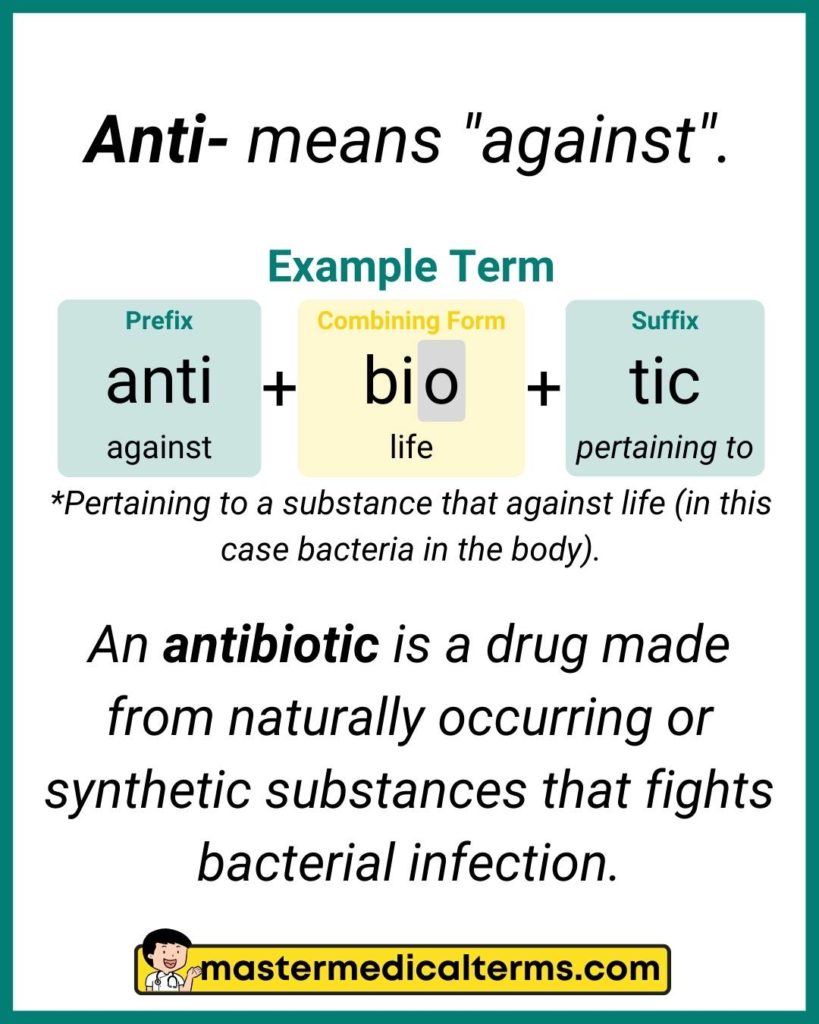 Anti- is a medical prefix term that means "against".
Example Word: anti/bi/o/tic
Word Breakdown: The prefix anti- denotes "against", bi/o is a combining form that refers to "life", and -tic is a suffix term that means "pertaining to".
Definition: An antibiotic is a drug made from naturally occurring or synthetic substances that fights bacterial infection.