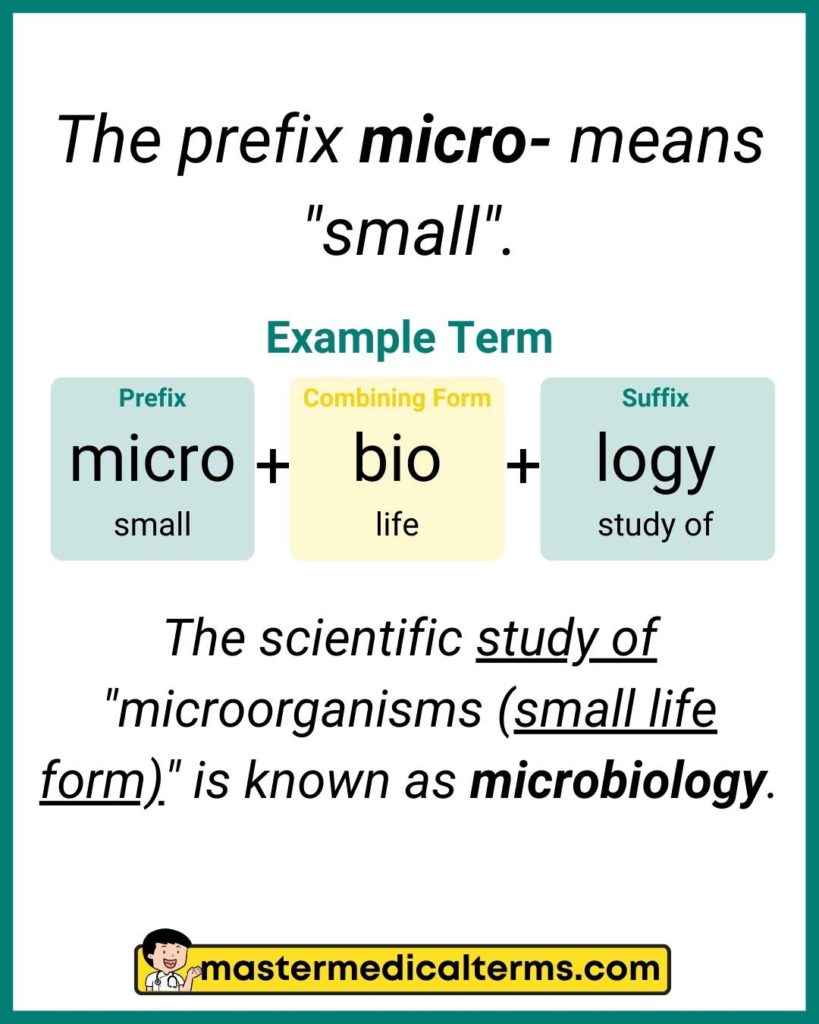 The medical prefix term micro- means "small".
Example Word: micro/bi/o/logy
Word Breakdown: Micro- means "small", bi/o is a combining form that pertains to "life" and -logy is a suffix term that refers to "study of" or "specialization".
Definition: The scientific study of microorganisms (small life form) is known as microbiology.