The following are a set of flashcards that contain a list of word roots related to the organs of the human body. Each word root is explained with a word example and a breakdown.
Check out the quiz version of this flashcard if you want to see how much you remembered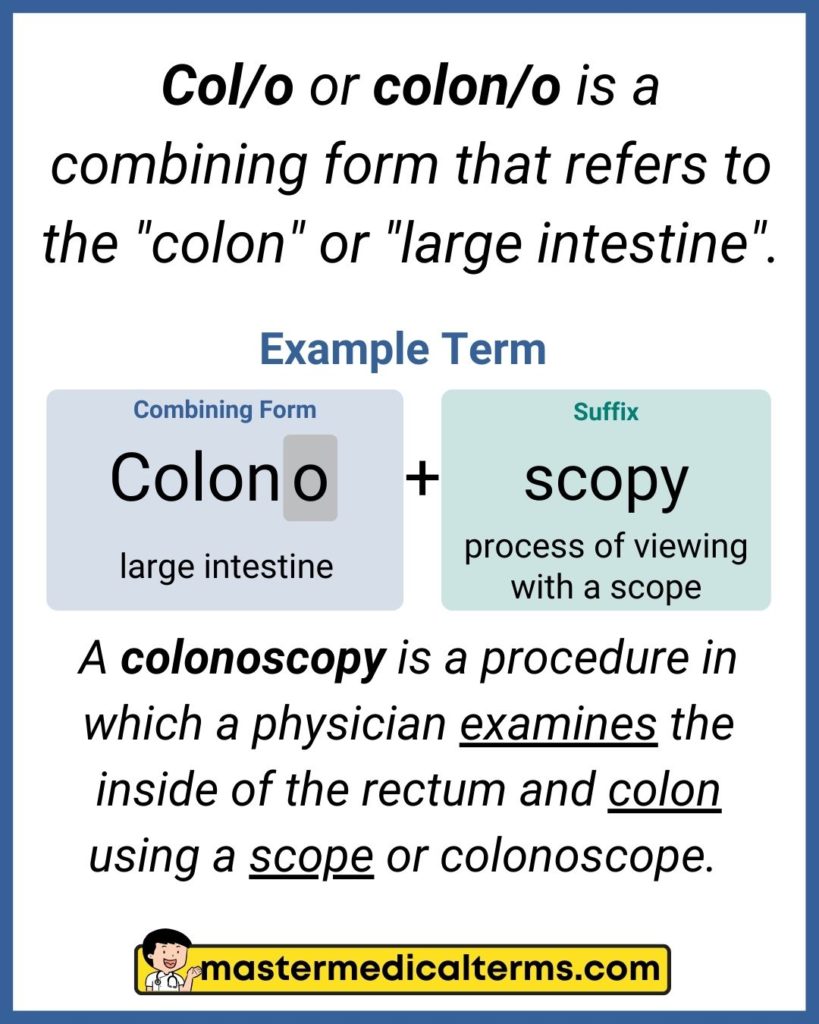 Col/o or colon/o is a combining form that refers to the "large intestine".
Example Word: colon/o/scopy
Word Breakdown: Colon/o pertains to "large intestine", -scopy is a suffix that pertains to "process of viewing with a scope".
Definition: A colonoscopy is a procedure in which a physician examines the inside of the rectum and colon using a scope or colonoscope.