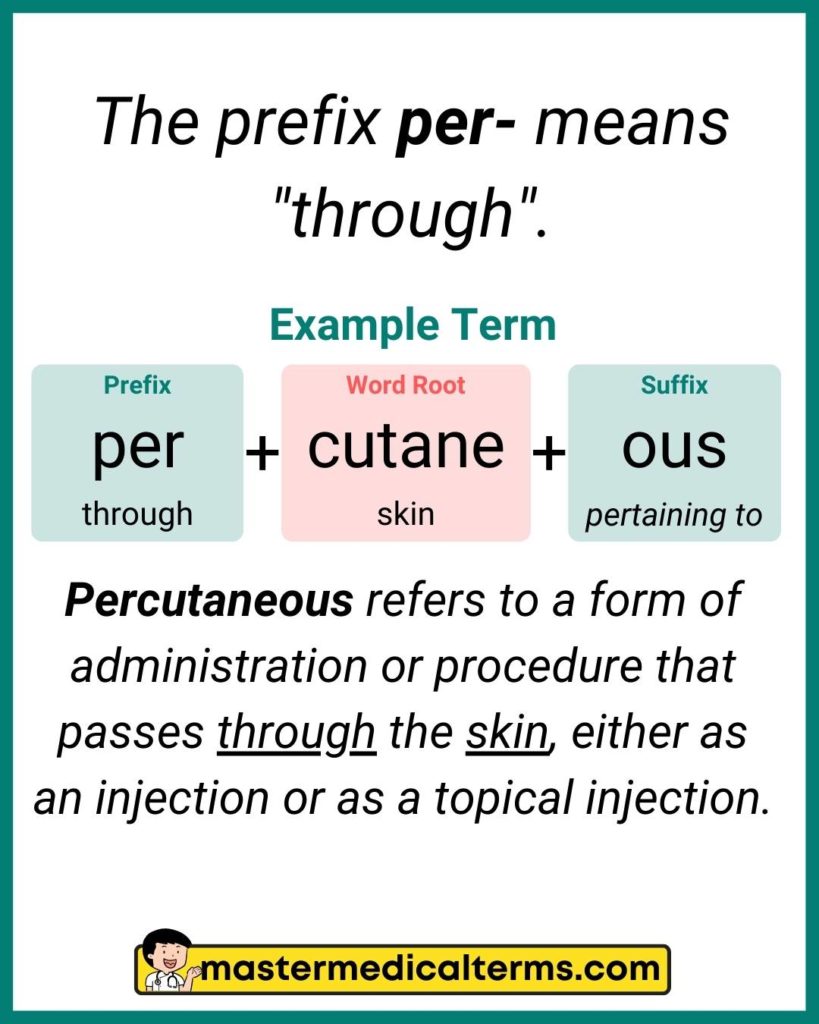 The medical prefix term per- means "through".
Example Word: per/cutane/ous
Word Breakdown: Per- means "through", cutane is a word root for "skin", -ous is a suffix that means "pertaining to".
Definition: Percutaneous refers to a form of administration or procedure that passes through the skin, either as an injection or as a topical injection.