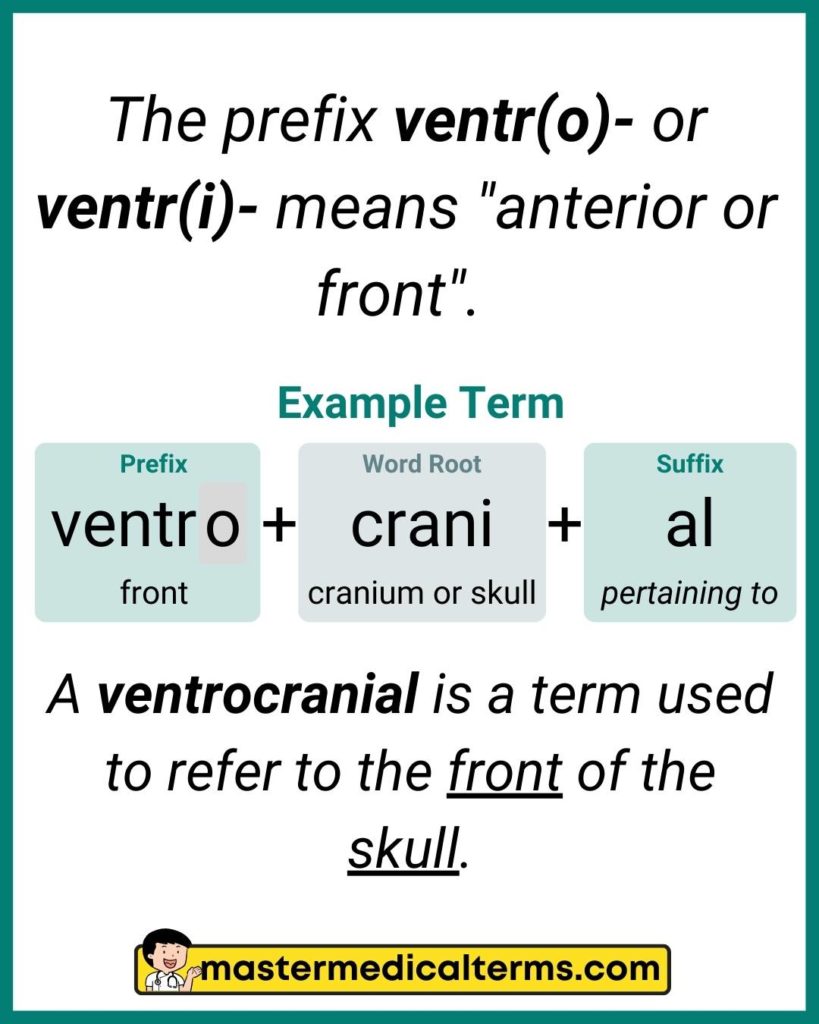 The medical prefix term ventr(o)- or ventr(i)- means "anterior or front".
Example Word: ventr(o)/crani/al
Word Breakdown: Ventr(o)- means "front", crani is a word root for "cranium or skull", -al is a suffix that means to "pertaining to".
Definition: A ventrocranial is a term used to refer to the front of the skull.